Pai was not a place we planned to visit when we departed Seattle. Eli, Ethan's former Evergreen teacher, turned us on to this bohemian town near the northern border of Thailand. It was mid-December and we had to lock in our early January travel plans so Ethan took the lead in planning these few days of our trip.

On Jan 7th (2019) we were picked up from the Elephant Nature Park (ENP) by Chiang, our now familiar driver. Kristian from our ENP group was heading the same way so the six of us piled into Chiang's van and it was a 2.5 hour drive on the infamous "road to Pai". If you've ever taken the "road to Hana" on Maui, consider that a light appetizer with the main course being the "road to Pai". I joked that there should be a t-shirt that reads "we survived the road to Pai", and when we arrived there were several tourist items celebrating that there are 762 turns on this 100 km stretch of road.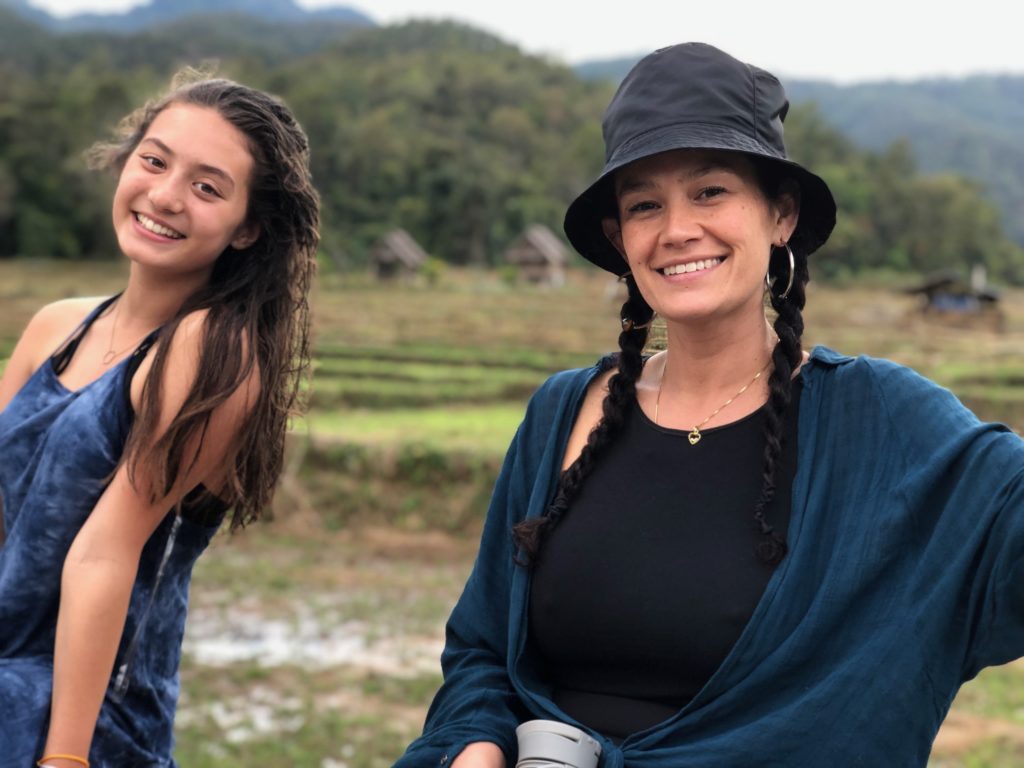 The town of Pai resides in a beautiful valley surrounded by mountains. By day people explore the surrounding hills, waterfalls, caves and hotsprings on scooters which can be rented for $3 per day; or partake in one of the many yoga or meditation sessions. Every night the main streets of town are blocked off to become pedestrial malls filled with local crafts and a wide selection of thai and western streetfood. Every third shop on the main street is a tatoo parlor or bar. It's a party town for young backpackers and western hippies who can sleep, eat and party for less than $30 per day. Because of this its become a shangri la for many and there's a local phenomena called the "Pie Hole" where people come for a few days and end up staying several months, or decide to never leave. Currently Pai has around 4,000 residents with at least 1,000 of them be expats.

We spent the previous seven days at Elephant Nature Park so the first two days in Pai were low key as we caught up on laundry, journaling, internet and hot showers. We were staying in a good hotel with comfortable beds so we caught up on sleep, enjoyed the town's offerings of food and culture, and spent each night wandering the crowded streets people watching.

Ethan picked Pie because there were no temples, and he thought he could ride a scooter, which is the main form of transportation. However, after arriving and seeing all the western tourists with scooter road rash: heavily bandaged and limping around on crutches, or with their arm in a sling; we decided not to put one of our teenagers on a scooter. As a result, for the third (and final) day in Pai we hired Chiang to drive our extended family (us plus Kristian) to see the surrounding sites. Our first stop was Tham Nam Lod Cavern, a cave system near where the Thai soccer team was trapped underground for a month. It had rained the previous days so we could only explore part of the cave system due to high water. We then went to the Secret (or Crystal) Hot Spring, which is the local tourist name for it. Crystal clear fresh water emerges from the ground at about 90 deg F and cascades through several man made pools. Our final stop was the Bamboo Bridge, which we discovered was a tourist attraction in some nice rice paddies not far from town.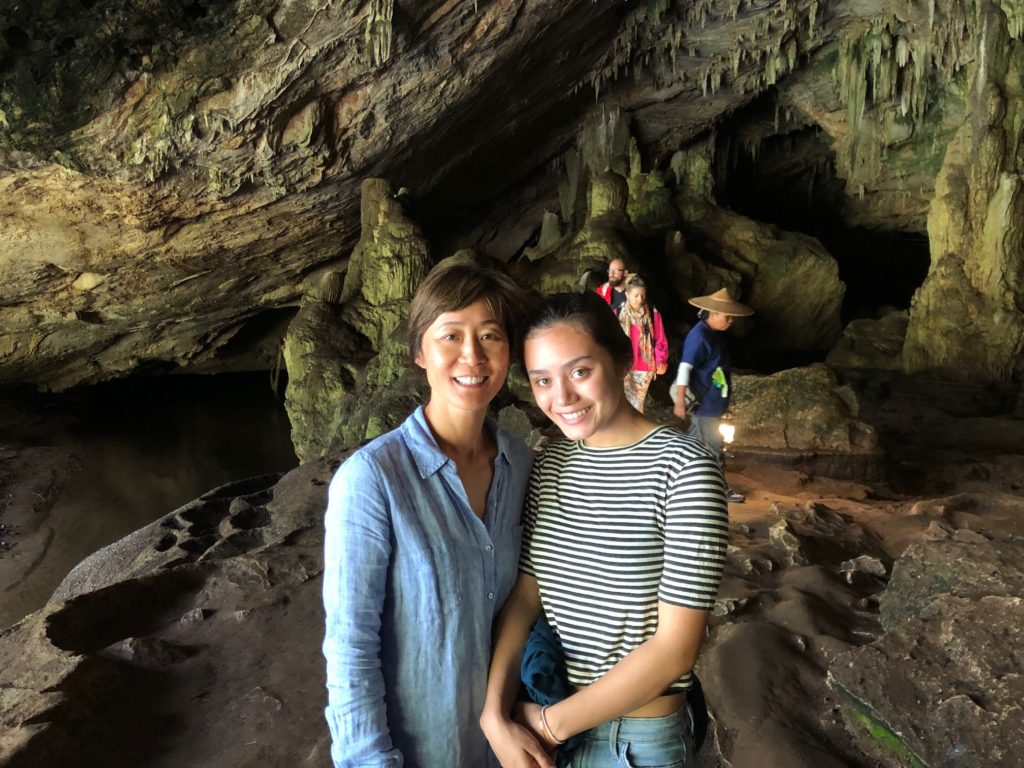 We enjoyed one final night in Pai and then on Jan 10th had a very long nine hour travel day in Chiang's van. First we braved the road to Pai one more time on our journey to Chiang Mai, where we had lunch in Chiang's restaurant before saying good buy to Kristian. That afternoon we continued on to Chiang Rai and checked into our AirBnB there.
Final Thoughts on Pai: If you are single and 20 or 30 something, then Pai is a great place to meet some cool travelers and have a good time. If you are deep into yoga, mediation and the bohemian life style – then give it a shot. While we enjoyed our time in Pai, we would not put it on our "must do" list. The town itself was fun and the valley is beautiful. The sights around Pai promoted by the local tour operators were just OK. The cave and hot spring were not remarkable. The bamboo bridge was designed with concrete and steel supports as a tourist attraction. Pai was a bubble of western culture in the deep green forests of northern Thailand. You don't go there to experience Thailand – you go there to escape it. Nomadic Matt summed it up best: "I didn't like Pai. Wait. Check that — I liked Pai, I just didn't love Pai."