If you are asking: where is Oudomxay? Then you are asking the same question we had for several months. The answer is: it's where very few tourists go.
Oudomxay is a province in northern Laos centered approximately around the city of Muang Xai, which is 55 miles northwest of Luang Prabang near the border of China. That may not sound like a long ways, but its a four (4) hour van ride on crazy roads from Luang Prabang. This is Laos after all…
We went to Oudamxay to volunteer at the Phuanmit "Friendship" School – Phuanmit means "friendship" in Laos. We "discovered" this school through a friend who had a friend at a church who knew a missionary in Laos who was dedicated to helping the people in this region. We are not a religious family but we were looking for a volunteer activity and helping out a new school in northern Laos sounded like an adventure.
We spent the better part of a day making our way from Laung Prabang to Oudomxay province and then working up gravel roads to the Phaunmit "Friendship" School. We had planned to spend five full days there doing whatever we could to help the school. Upon arrival they asked if we knew electrical. Having done several home construction and improvement projects I said "Yes"; so Mina, the school director, showed me a partially completed solar power system and said "can you complete it?" I thought we were going to wire a few light bulbs together, not rewire the whole school… But having actually installed a solar power system previously I say "sure – why not".
We soon fell in love with Mina and the Phuanmit School. She is dedicated to improving education for poor and disadvantaged Laos children. This region has Lao and Hmong ethnic groups and most are from poor farming families who don't even know how to read or write Lao. Most kids from rural communities either do not attend any school, or attend their village school which is severely lacking in infrastructure and qualified teachers. Many instead work alongside their parents until they are 12-14 years, at which point they get married and start having children (birth control is not a thing here). The goal of the Phuanmit school is to provide a first world education where they not only learn to read and write Lao, but also learn English and get exposure to science, art, music and the subjects most of us would expect to learn at a school in the US. Her goal is to make the Phuanmit School one of the best in Laos and help propel this country into the 21st Century. It is an inspiring vision.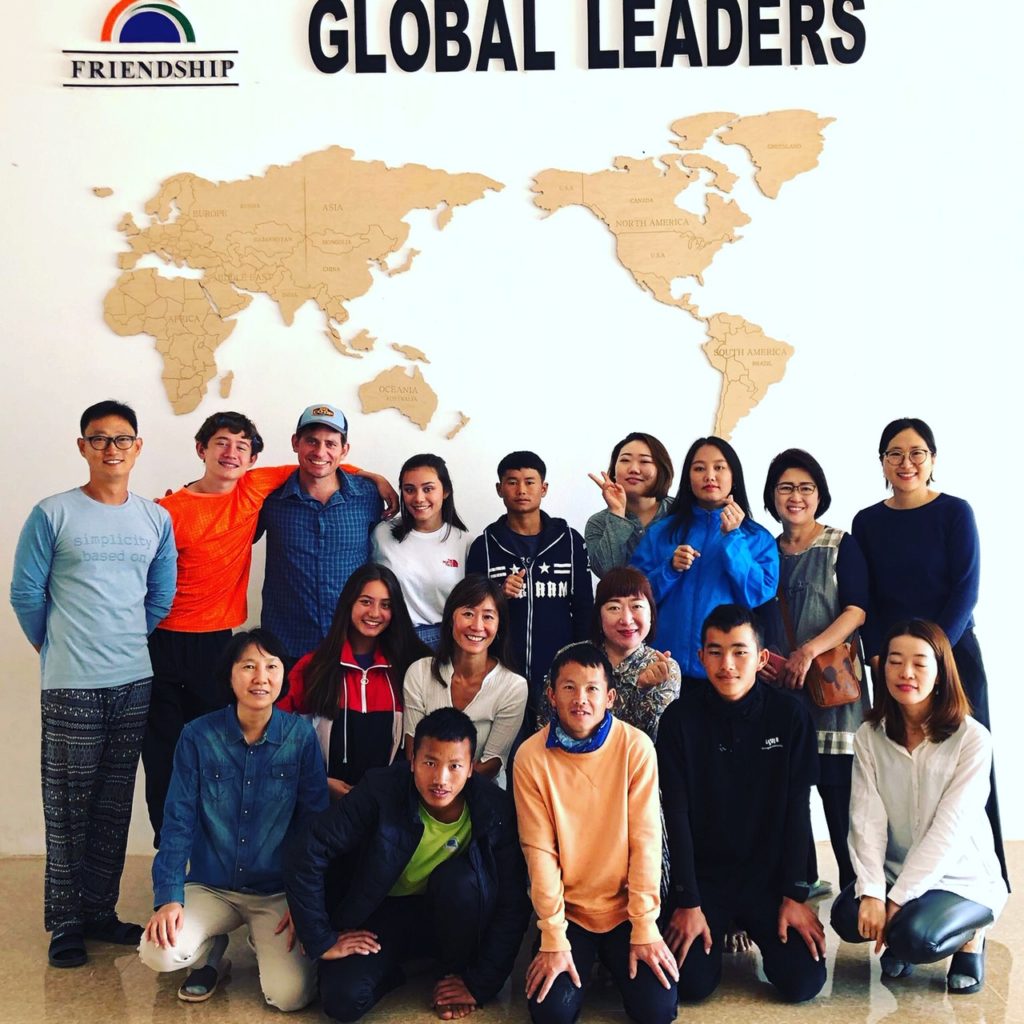 The school was created with heavy donations from Mina's family but also from Universities in Korea (Mina is Korean). They are still in the early stage of the school's development so we asked where we could help the most. The highest priority was the solar power system which would reduce the school's power expense and provide lighting when the sketchy grid power goes out (which is often). Every dollar saved on power will be reallocated to providing scholarships for poor Lao children. The school's annual electrical expense is $3,000 while the cost to send a child to school is $500, so saving money on power had a high payoff. The next priority was getting the school's message out. Ethan and I went to work on the power system while Marian and the girls started creating a website. I took lots of video with the goal of creating a short promotional piece to showcase the school. Finally, the school needed basic infrastructure and construction so the kids helped build walls alongside Korean university student volunteers.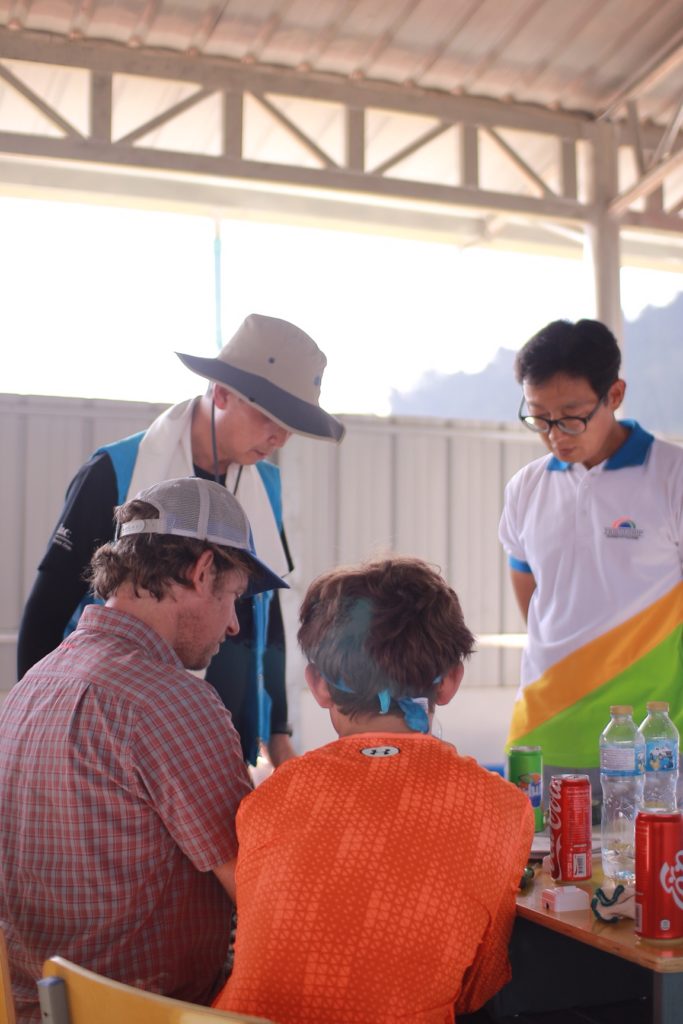 The family spent the week in the school's guesthouse. We woke every morning to an amazingly beautiful valley. We worked all day on these different projects and the week passed very quickly. There was actually a lot of pressure to get the projects completed since they had such an impact on the school and the family worked very hard. We easily could have been there a second week and the week we spent was very impactful on the school and the family. In fact, we have found our two weeks of volunteering (one at Journey to Freedom and the other at the Phuanmit School) were the most rewarding of our three month adventure. We were sad to leave and look forward to getting back – hopefully soon.
WANT TO VOLUNTEER? Mina and the school needs help across the board. The location is stunning and the mission is inspiring. Please contact us via the comments section below and we will put you in touch with Mina.