We traveled 10 hours via van, airplane and taxi from remote northern Laos to the choreographed chaos of Hanoi, Vietnam. We love this city. Old Town Hanoi is a tectonic collision between old world and new. It still retains it's gritty charm where every family is fighting to use their petite shop, scrap of sidewalk, or even their confiscated piece of street to pitch their family business. Every transaction is a negotiation (or should be) and every meal can be a religious experience. On top of this is the encroachment of the 21st century.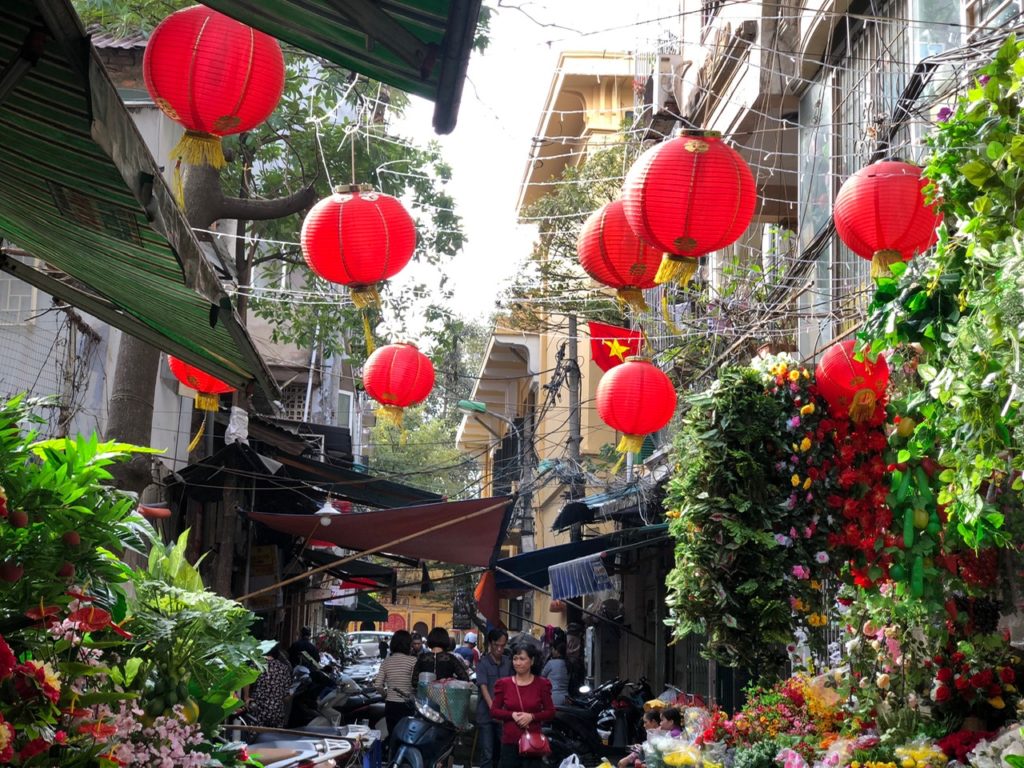 Hanoi is changing very fast. From my last trip in May 2018 until our trip in January 2019 I was visibly able to watch the city change. Old family shops are being replaced by bright bubble tea chain stores. The number of scooters on the streets and parked on the sidewalks has noticeably increased. In fact, the scooters are overwhelming the sidewalks now to the point that pedestrians have to walk exclusively in the street, which is always exciting in this bustling city. The number of electric powered scooters has risen from none (that I can remember) to a noticeable but still small percentage – that is a solid start and a positive trend for anyone choking on the thick scooter smog (the city of Hanoi has started forcing change as all gas powered motorcycles and scooters will be banned from the city by 2030). Suddenly there is a sizable number of scooter drivers outfitted in green jackets and helmets – the uniform of the Asian ride sharing company Grab. I see people recycling cans, plastic and cardboard. These are all signs of a growing affluency in this enterprising capital city.
Ethan and I had visited Hanoi (Ha Noi) previously. It was the charm and chaos of the Old Quarter that captured our heart and drew us back. Upon arrival the family dove in to visit the crowded shops and dark alleys full of street food vendors. We were visiting a few days before the Vietnam New Year and the town was bustling in preparation for the Year of the Pig.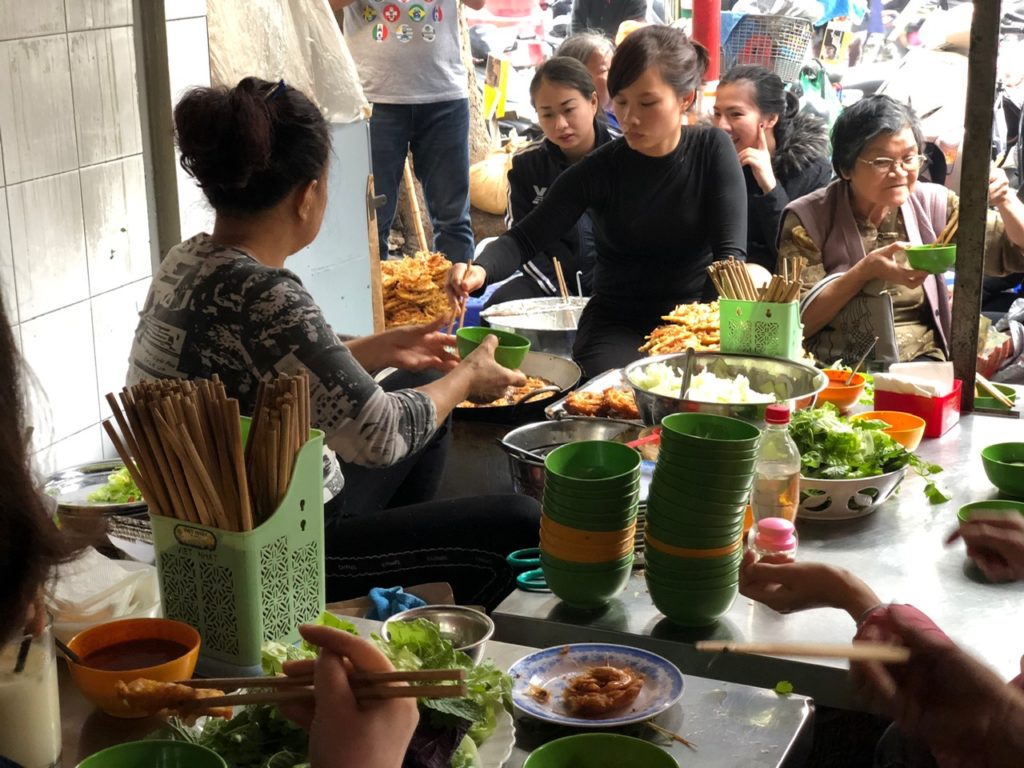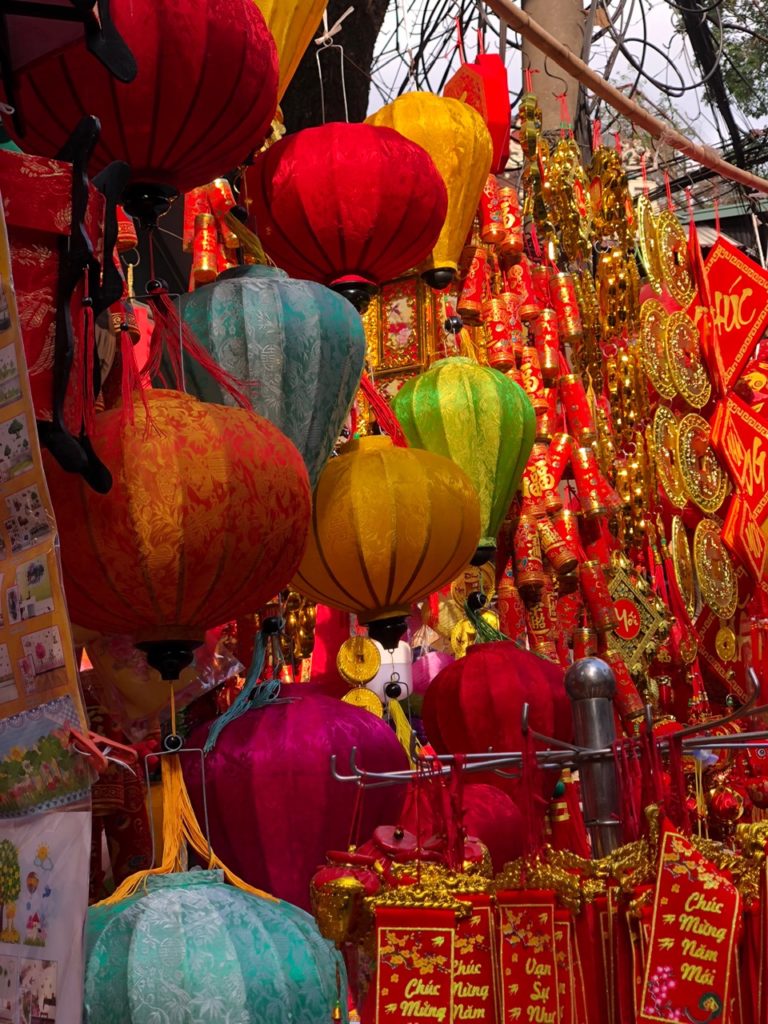 You come to Hanoi to experience all of this craziness first hand. If you are looking to overload your senses, then you have reached nirvana. If you are coming for zen serenity, then you have found purgatory. Get here, soak it in, see some of the historic sights (like the Ho Chi Mihn tomb) and then move on to Halong Bay, Ninh Binh or Hoi Ahn. Two to three days wandering the old quarter is plenty. If you have the time, stay an extra day to visit the different museums and historic sites surrounding the Old Quarter.
Here's a list of recommendations for the future traveler:
Coffee: Vietnam knows how to do coffee. The French introduced it over 100 years ago and then the Vietnamese took it to a whole new level. Ca Phe as it is known locally has several varieties. The standard is Ca Phe Sua or Ca Phe Nua, which combines a few ounces of thick black coffee (like espresso – but stronger) with condensed milk, which was used because fresh milk was not readily available. It is served hot or on ice and the thick strong sweet mixture is rocket fuel to launch your day. For a respite from the din of the old town streets, escape to the rooftop serenity of Cafe Pho Co and sip a Ca Phe Trung while overlooking Hoan Kiem Lake. During the WWII, when milk was scarce, the locals invented this brew by substituting a whipped egg yolk for milk since chickens are plentiful in this town. Some people claim it tastes like tiramisu – I thought it tasted like an eggnog latte (that's essentially what it is).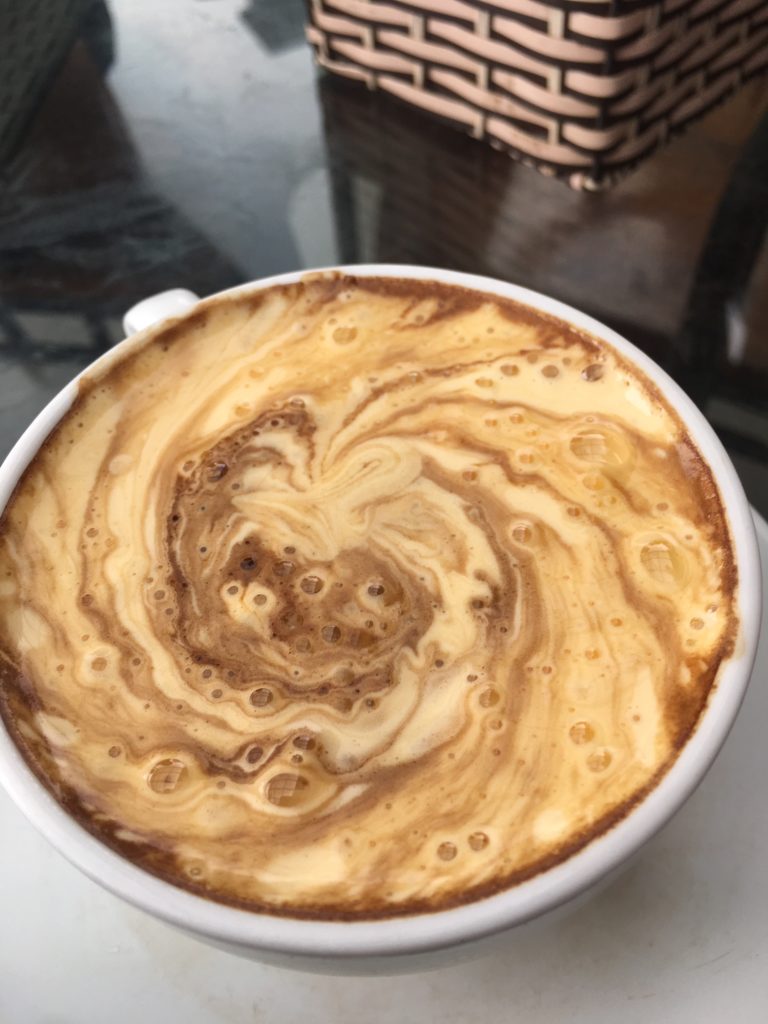 Ban Cha: President Obama downed a bowl of Ban Cha (best with a cold Hanoi or Tiger beer) at a small street shop with the late Anthony Bourdain in 2016. You dump rice noodles and mixed greens into a bowl of rich broth with pieces of pork. Add chili oil and vinegar to flavor as you see fit and enjoy this piece of nirvana. It's served all over the city in restaurants and on sidewalks but the best is found in dark alleys. Our favorite street food alley is a dark narrow passage heading south from the main Dong Xuan market.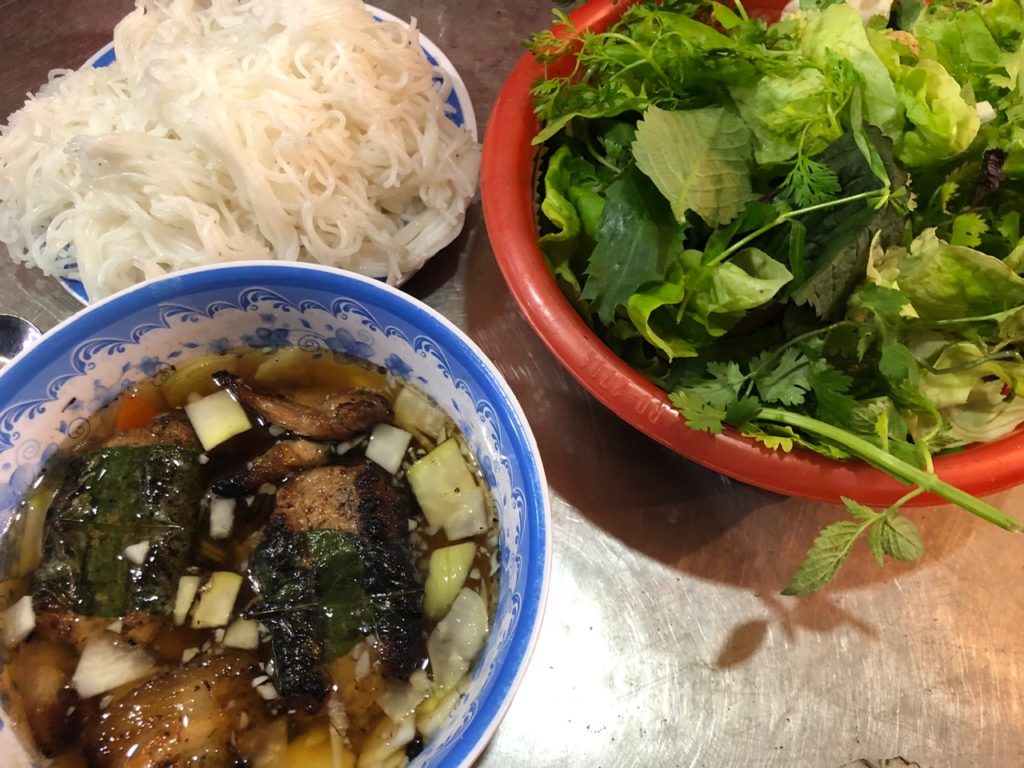 Banh Xeo: This dish comes from central Vietnam and is a specialty of Hoi An, but we loved it in Hanoi as well. There are many great places around the Old Quarter for Banh Xeo. The best was in the street food alley south of the Dong Xuan market.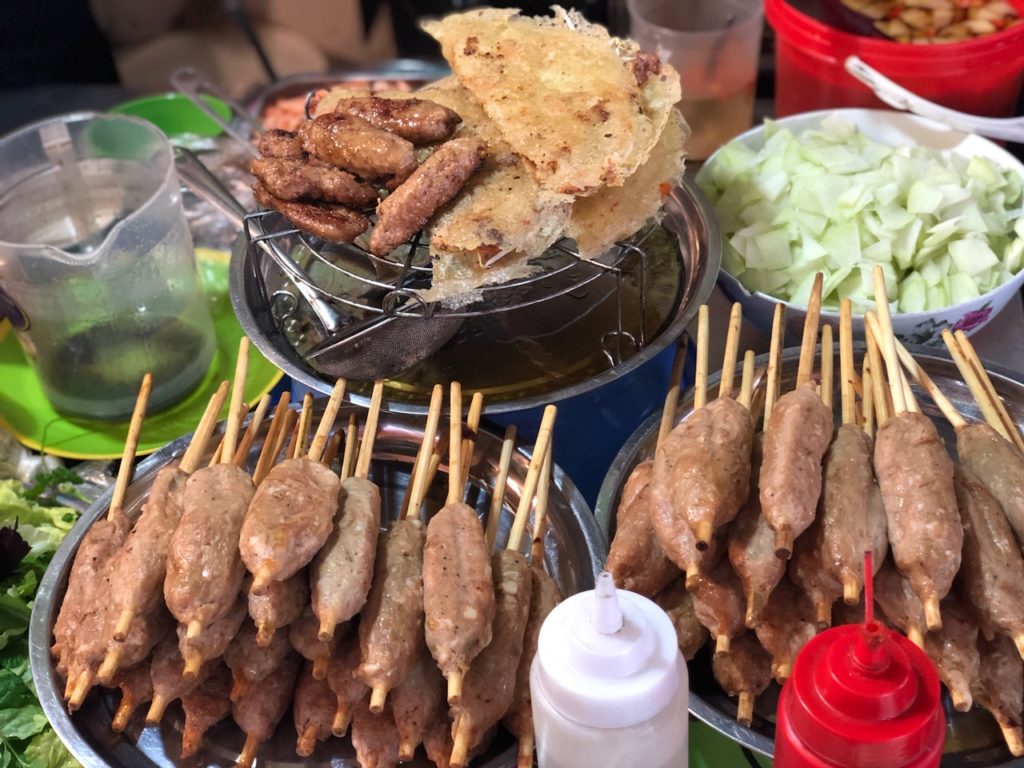 Cha Ca La Vong: This is a local Hanoi dish made from Cha Ca, which is a type of catfish native to SE Asia. The fish is marinated in turmeric and spices and served in a pan that is placed on a burner to keep it hot. Similar to Bun Cha, you have an accompanying plate of rice noodles and vegetables. You place the vegetables, which includes a healthy amount of dill, into the dish with the fish to be briefly cooked with the savory meat. You then spoon the fish and vegetable mixture into your bowl and mix it with rice noodles, peanuts, scallions, and as many flaming peppers as you can handle before shoveling it into your mouth. Douse the fire with a healthy amount of Hanoi or Tiger beer. There are many places to eat Cha Ca around the city. We went to Cha Ca Thang Long and its the only dish they serve.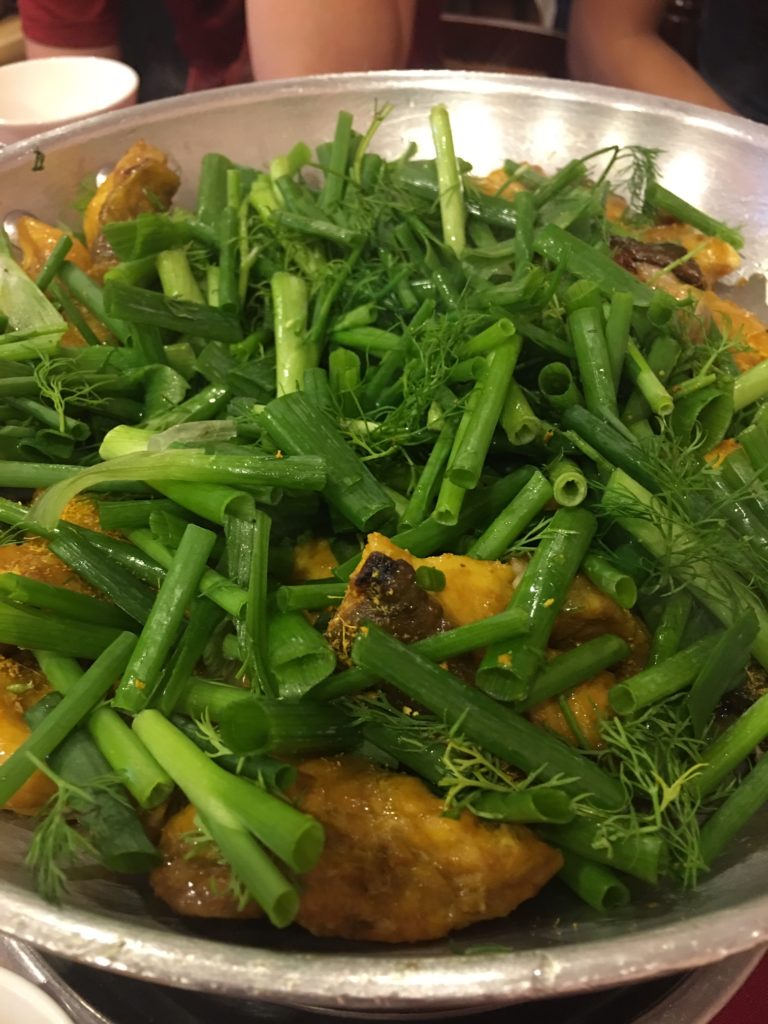 Grab a Grab: Download the app before leaving home since they are emerging all over SE Asia. We used Grab taxis in Hanoi and Bangkok. The kids wanted to each jump on a Grab motorcycle but we were pretty sure we would never see them again.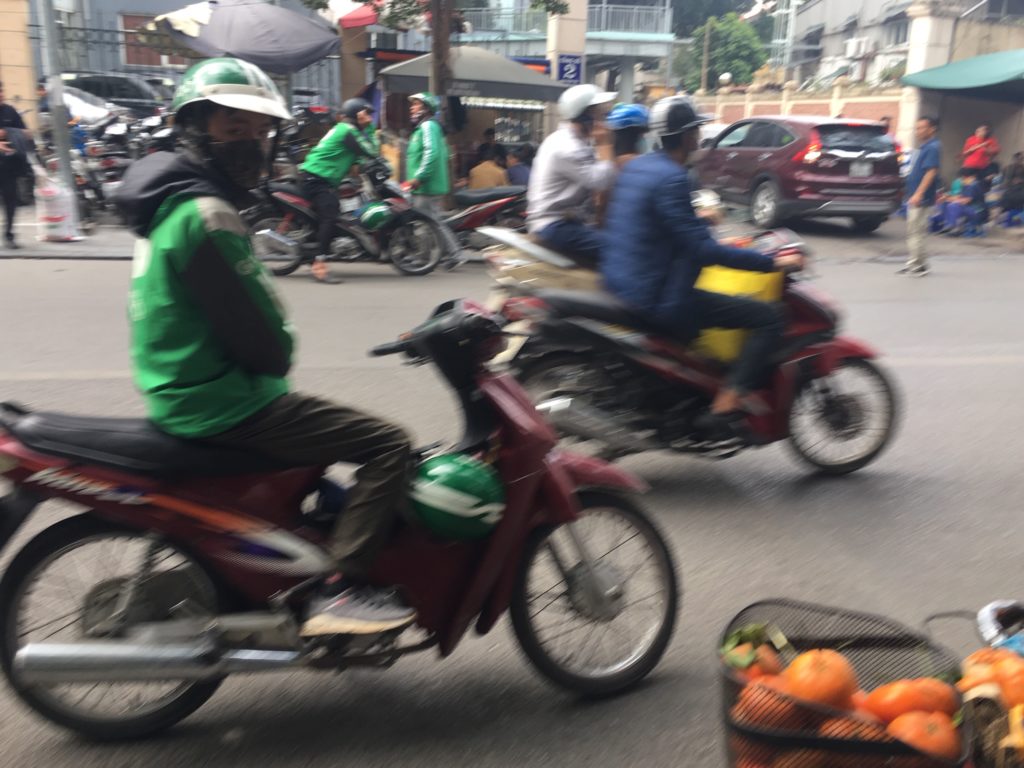 Massage: You will see signs for foot and body massages everywhere. MiDo Spa is a good quality chain with stores all over the old town. Team Andrews can speak for their quality. A 90 minute full body massage 625,000 VND ($16 USD).
St Joseph's Cathedral: It's listed here because we liked the picture. That, and the square out front is full of great cafes and restaurants and becomes quite the scene in the evening. Check it out – located on the west side of Hoan Kiem Lake.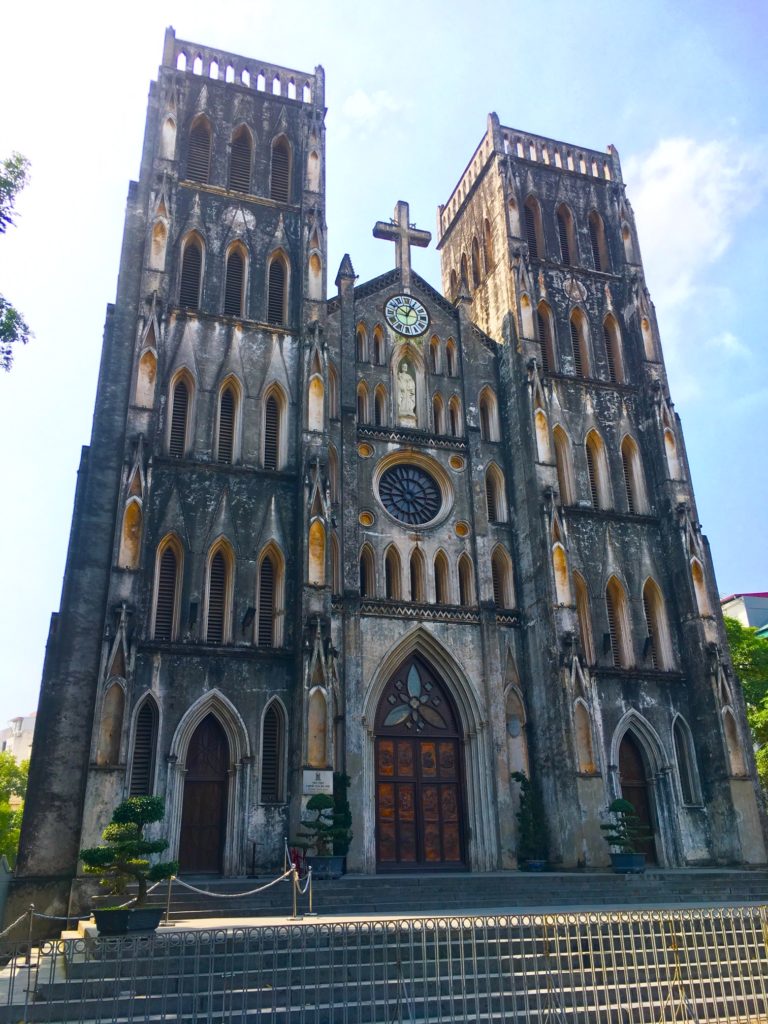 Hoa Lo Prison: Hao Lo is better know in the United States as the "Hanoi Hilton". It was built as a prison by the French in the 1890's to incarcerate (and torture and execute) local political revolutionaries. It had 50 years of dark history during the contentious French "occupation". After the French were kicked out the prison was used to hold captured American prisoners of war, including the late Senator John McCain, during the "War With The Americans". Most of the original prison was demolished in the 1990's to build a large high rise, but a sizable portion remains and is now a powerful museum. It's a 20 minute walk from the Old Town (or grab a Grab) and a worthy cultural side trip.
Other museums or historic sites worth seeing:
Ho Chi Minh's Tomb: Admittedly I have not been there. I tried to with a group of school kids but it was a two hour wait outside in 90-plus degree heat. I failed on the second trip for different (but similar) reasons. Ho Chi Minh is a powerful figure in modern Vietnamese history and understanding him and his role is important to a general cultural understanding.
Museum of Ethnology: I have been here…. 🙂 …and loved it. This museum was created to showcase the many different ethnic groups that live around Vietnam. These groups, such as the Hmong, are indigenous people who's homelands straddle many different nations today (e.g. Thailand, Laos, Vietnam and China). The museum does a superb job of discussing their history and also showcasing their different cultures, customers and buildings. It's worth the half day it takes to get there and see the facility.